Discount Tickets On Sale Now At Local Merchants
Sat, Oct. 11th 11:30a-6:30p
Please Thank our Generous Sponsors for the 2014 Swine and Stein Oktoberfest:
Advance Discount Tickets are now on sale for the 2014 Swine and Stein Oktoberfest! – Click Here –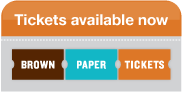 A limited number of $10 PreSale Tickets are available at these local businesses:
The Depot Sports Pub

Mainiac Brewing
Renys
Johnson Hall
Camden National Bank
Elliot Office Products, Farmingdale
Vintage Wine Bar
Weston's Meat Market, West Gardiner
The first 1,000 people through the gates will receive a complimentary souvenir taster glass. Children under 21 get free admission with paying adult. Regular admission ticket includes three 5 oz. tasters or one 16 oz. beer.
If you're a licensed mobile food vendor who would like to get your pork on the menu, check out the opportunities here:  Vendors Wanted S&S 2014
Crafters are invited to set up, sell and demonstrate their skills during Swine and Stein. For more information and application: Craft Vendors Wanted S&S 2014

Ride in the pig, and roll out the barrel – it's Swine and Stein time.  On October 11th, 2014, Water Street in Historic Gardiner will be transformed as Gardiner Main Street produces its version of a traditional Oktoberfest.  Our 5th annual event promises an oompah band as well as yummy farm-to-table pork and other creative culinary dishes, a wide selection of Maine craft beers, and entertainment from hand-picked Maine musicians.
The festivities begin at 11:30am and run through 6:30pm.   A number of popular restaurants and street vendors from across the state will be teaming up to serve an array of pork-driven dishes, including succulent pulled pork and sausages of all sorts.   Get your pig on bread, plate, or stick, but make sure you get some because this event can satisfy everyone's taste buds.
In addition to beer, pork, and music, there will be a number of ongoing activities, including a chicken fling, frozen T-shirt race, and the 3rd annual Maine rock, paper, scissors championship.  This family-friendly event offers pumpkin carving and other children's activities.  Expect entertainment for all ages, music of all types while re-acquainting yourself with businesses throughout our historic Downtown.  This is a great opportunity to take in some of the best that Maine culture has to offer.
As on official event of Maine Craft Weekend, several local makers will demonstrate their craft, creating a one-of-a-kind "open studio" on the street.
This event is a perfect celebration as we embrace the beautiful autumn season in Gardiner.  "Swine and Stein is one of our premier events showcasing our beautiful downtown.   The atmosphere of this event is appropriate for folks of all ages who want to get out and enjoy local food, music, art, and beer in a one-of-a-kind setting" states Patrick Wright, Executive Director of the Gardiner Main Street Program.
Discount advance tickets will be on sale for the 5th annual Swine & Stein Oktoberfest event at local Gardiner merchants, and from www.gardinermainstreet.org   in advance of the event.  On the day of the event, tickets will be $15 with beer tasting, $10 with no beer. The first 1000 people through the gates on the day of the event will receive a complimentary souvenir taster glass.  No one under 21 years of age admitted without a parent.  Children are admitted at no charge.
This event will take place RAIN OR SHINE!
Our eclectic mix of Downtown Businesses will be open during this event, so be sure to visit them all.  Parking will be available at various locations throughout Downtown.
Music Lineup:
11:30-12:30  Monique Barret and Sorcha
12:45-1:45  Oktoberfest German Band
2:00 -3:30   Gunther Brown
3:45-5:15   The Jason Spooner Band
5:30-6:30   The Spare Parts Band